Meet Dr. Gordon E. Krueger DDS, MS, PA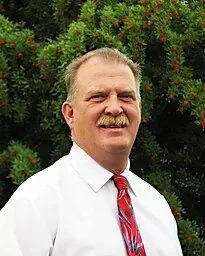 Dr. Gordon E. Krueger
DDS, MS, PA
Certified Prosthodontist
Dr. Gordon E. Krueger is a nationally recognized prosthodontist, being often recommended by many of his colleagues for the restoration and replacement of teeth. Dr. Krueger has been practicing dentistry for over 25 years since graduating from the University of Iowa in 1989.
Dr. Krueger provides enhanced cosmetic and reconstructive services beyond the scope of general dentistry. With years of additional training as a St. Peterburg dentist, Dr. Krueger has become an exceptionally gifted in dentures, tooth replacement, dental implants, crowns, bridges, veneers, inlays, TMJ problems, traumatic injuries, and complete oral reconstruction.
Dr. Krueger takes pride in offering the best in patient care and feels that every patient should receive the finest service. He is rapidly becoming known as a leading St. Petersburg dentist for the complete dental transformation of patients who want to look younger and feel better about their teeth.
Education
After receiving a D.D.S. degree from Marquette University in 1987, Dr. Krueger acheived his M.S. degree in Prosthodontics from the University of Iowa in 1989. He received the prestigious first place award in The American College of Prosthodontists John J. Sharry Prosthodontic Research Competition in 1989.
Dr. Krueger is active in ongoing education with a focus on full mouth reconstruction and advanced implant dentistry. He is a member of the American Dental Association, Florida Dental Association, West Coast Dental Association and Pinellas County Dental Association. In addition, Dr. Krueger is a member of the American College of Prosthodontists, Florida Prosthodontic Association and the American Prosthodontic Society plus numerous other prestigious dental organizations.
To set up an appointment with Dr. Krueger, an experienced St. Petersburg dentist specializing in dentures, tooth replacement, implants and other restoration procedures, call (727) 384-6533.