Trust Your Teeth Care To A Prosthodontist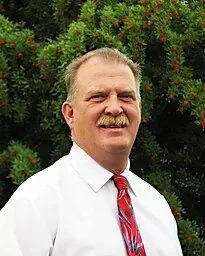 Dr. Gordon E. Krueger
DDS, MS, PA
Certified Prosthodontist
What is a Prosthodontist?
A prosthodontist is a specialized dentist with an expertise in cosmetic and restoration dentistry and the replacement of teeth helping to provide tooth replacement options. Prosthodontists receive an extra three years of intense dentist training beyond the regular four years of dentist school in an American Dental Association (ADA) accredited graduate program. With their advanced training prosthodontists can restore your smile and improve your appearance using prosthodontic treatments to fix, broken, discolored, or misshaped teeth and associated tooth structures. Prosthodontics also known as Prosthetic Dentistry is one of nine dental specialties recognized by the ADA and of the 170,000 dentists in the United States only roughly 3,200 of them are prosthodontists.
As an experienced St. Petersburg prosthodontist, Dr. Gordon E. Krueger is proud to provide multiple levels of cosmetic dentistry and works closely with dental patients from the initial exam all the way through treatment and into after care. Prosthodontist's help create a comprehensive treatment plan to provide patients with an understanding of the options available for the best level of treatment and are considered the "problem solvers" of restorative dentistry. St. Petersburg prosthodontist, Gordon E. Krueger, DMD, MS, PA is proud to provide cosmetic dentist services including but not limited to:
Placing Ceramic Crowns or "caps" | Placing Porcelain Veneers | Changing Tooth Shape Using
Bonding Technology | Close Gaps Between Teeth |Teeth Whitening or "bleaching"
Esthetic Reconstructive Dentistry |Fixed Bridge |Full Dentures / Partial Dentures
Denture Replacement |Dental Implants
Patients often are unaware that some dentists perform reconstructive dental work after receiving a short training course on a particular procedure. The benefit of consulting a local St. Petersburg prosthodontist is that you can rest assured your dentist has received an extra three years of intense, formal training beyond regular dental school.
With modern day dentistry, a prosthodontist can restore broken, decayed, worn and discolored teeth to their original strength and color. Options including crowns/caps, teeth whitening, porcelain veneers, and dental implants allow a qualified dentist to restore your smile and reclaim the function of your teeth.
Patients born without certain teeth or those who have lost their teeth because of disease, injury, and wear as a result of clenching or grinding should seek advice from a prosthodontist. For more information about cosmetic dentistry in St. Petersburg please contact our office.
Is Dr. Gordon E. Krueger a Prosthodontist?
Yes. Dr. Gordon E. Krueger is a nationally recognized prosthodontist in St. Petersburg, being often recommended by many of his dentist colleagues for the restoration and replacement of teeth. Dr. Krueger has been practicing cosmetic dentistry for over 25 years since graduating from Iowa University in 1989. Dr. Krueger provides enhanced cosmetic and reconstructive services beyond the scope of general dentistry. With years of additional training, Dr. Krueger has become an exceptionally gifted prosthodontist with expert skill in dental implants, crowns, bridges, veneers, inlays, TMJ problems, traumatic injuries, and complete oral reconstruction.
Dr. Krueger takes pride as a St. Petersburg prosthodontist in offering the best in patient care and feels that every patient should receive the finest service. He is rapidly becoming known as a leader in the complete dental transformation for people who want to look younger and feel better about their teeth.
Education
After receiving a D.D.S. degree from Marquette University in 1987, Dr. Krueger acheived his M.S. degree in Prosthodontics from Iowa University in 1989. He received the prestigious first place award in The American College of Prosthodontists John J. Sharry Prosthodontic Research Competition in 1989.
Dr. Krueger is active in ongoing education with a focus on full mouth reconstruction and advanced implant dentistry. He is a member
of the American Dental Association, Florida Dental Association, West Coast Dental Association and Pinellas County Dental Association.
In addition, Dr. Krueger is a member of the American College of Prosthodontists, Florida Prosthodontic Association and the American Prosthodontic Society plus numerous other prestigious dental organizations.
Serving the St. Petersburg communities, Dr. Gordon Krueger provides patients prosthodontic services, tooth replacement options, and cosmetic dentistry. Please contact our office to learn more!