Hybrid Denture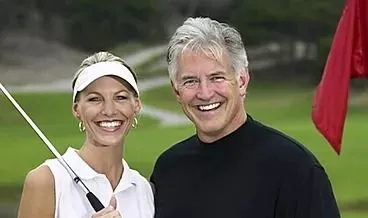 Hybrid dentures from our St. Petersburg clinic combine the stability of implant dentures with the adaptability of traditional dentures. Typically, a denture prosthesis is affixed to the mouth with adhesive, which causes slippage or discomfort during activities like chewing or speaking. Because of these troubles, many patients opt for full implant mouth dentures, which are fused to the jawbone with titanium rods. However, if a patient has experienced extensive bone loss or other dental issues, applying dental implants across the jaw may be impossible or unsafe. In these situations, Dr. Krueger can install a hybrid denture or removable teeth in our St. Petersburg clinic.
Our hybrid dentures in St. Petersburg only require a few dental implants, rather than a full installation across the jawbone. The procedure to install hybrid dentures often allows for faster recovery times and greater oral comfort overall. Hybrid dentures for our St. Petersburg patients are connected to the titanium implants surgically inserted by Dr. Krueger—they can only be removed by a prosthodontist or other dental professional. Patients with hybrid dentures in St. Petersburg will need to visit Dr. Krueger regularly for cleanings in the implant area.
To find out if hybrid dentures from our St. Petersburg clinic will work for you, give us a call at (727) 384-6533.